CSI Academy is centered inside Arkansas' largest adult detention facility. The Academy offered in the Pulaski County Regional Detention Facility (PCRDF) focuses on recovery, re-entry, and peer recovery. The classes teach life skills to the men and women incarcerated in the detention facility so they have the tools necessary to succeed in society when they are released into our community.
CSI Academy is part of Sheriff Eric S. Higgins' overall "CSI" mission to be Community-focused, Safety-driven, and Integrity-based. The programs we offer are in multiple phases and vary in length.
Click here to download our CSI Quick Fact Sheet.
The Classes We Offer
Phase I (pre-release program, is four hours a day, five days a week for 12 weeks)
Getting Ahead While Getting Out
Search For Significance
Women's Suffering/Healing Heart
Conquering Chemical Dependency
Cognitive Behavior Therapy Embracing Purpose
Peer Recovery Support
Inside Out Dads
Series 33
Phase II (the pre-release program is six weeks)
Welding Program (144 total hours of training)
Peer Specialist Recovery (four-eight hours a day, five days a week)
Industrial Manufacturing (required to attend the program in addition to other classes, no less than 20 hours per week)
Culinary Arts and Retail Management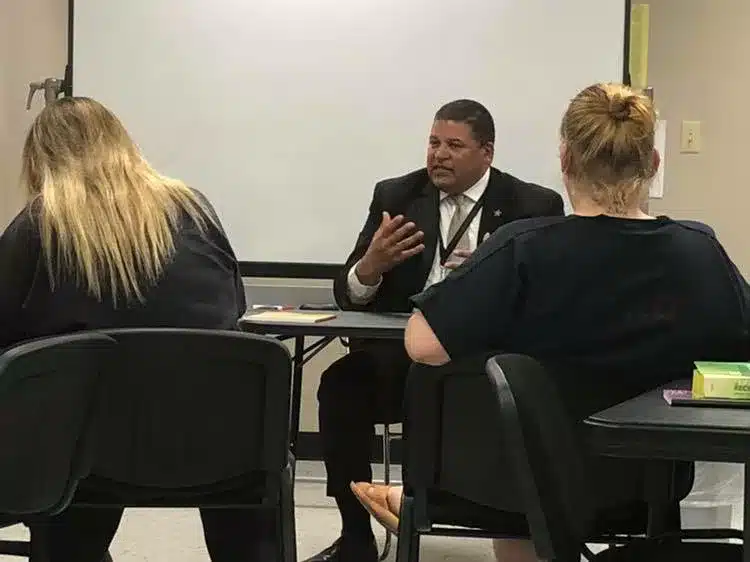 Community Partners
The work we do would not be possible without our community partners.
Exodus.life
UAMS
Arkansas Community Corrections
Pulaski Technical College
Eaton Agency
Better Community Development
Wolfe Street Foundation
Goodwill Industries of Arkansas
Natural State Recovery
Aramark
Arkansas Department of Correction
Restore Hope
St. Marks Baptist Church
Department of Human Services