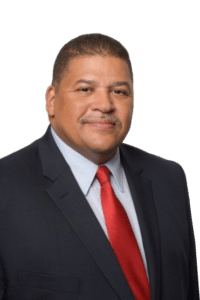 A Letter from Sheriff Eric S. Higgins
To the Citizens of Pulaski County, I feel privileged and blessed to now stand in the position of the Sheriff of Pulaski County. I truly appreciate the opportunity that the citizens of Pulaski County have entrusted in me. I will strive to provide the highest level of professional law enforcement standards to which we all have come to expect.
I am committed to working diligently to bring the community and law enforcement closer together. I believe by creating a positive and productive relationship between the two; we will improve the quality of life and safety for the residents and visitors of Pulaski County.
I see three essential principles in improving safety and quality of life within Pulaski County: Community-focused, Safety-driven, and Integrity-based (CSI).
We must be Community-Focused. I recognize that it is the community that empowers and entrusts us to address the safety issues in our community. We must be Safety-Driven – not arrest-driven. As Sir Robert Peel has indicated in his principles on policing, arrest data is not an indicator of the effectiveness of a law enforcement agency in addressing safety issues in a community; it is the lack of crime. While arrests will always be a part of what a law enforcement agency does, prevention is the key to a lasting impact on crime and the quality of life experience of a community. Our end goal is a reduction in crime, not a high prison count. And lastly, our foundation will be Integrity-Based. Everything we do must be done with integrity. No exceptions.
I believe every member of the community wants "Just Policing" – "policing that is based on what is morally right and fair."
When our actions reflect our training and our focus, then our relationship with all members of the community improves.
It is important that we take a more aggressive stance toward diverting people with mental health issues and drug addiction from the criminal justice system and do more to help those who are reintegrating to the community from prison. This will help to reduce the number of people incarcerated. Furthermore, the money saved from a reduced detention population can be used to increase our treatment programs; not only will we see a reduction in crime in all of Pulaski County, but we will see individuals become more productive members of our community.